Sulphur hexafluoride (SF6) is used in gas insulated switchgear because of its outstanding insulation and spark extinguishing (arc-quenching) properties. It thus makes it possible to set-up complex and safe ­power distribution systems even in large cities. The insulation strength depends basically on the gas density.
The safety of the facility is guaranteed when the correct level of gas density is maintained within the enclosed systems. The tightness of the installation has to be checked and controlled constantly as a leakage would result in a decrease in the insulation properties. Because SF6 is a strong greenhouse gas, strict regulations regarding the SF6 consumption have to be met by the switchgear operators in an increasing number of countries. These regulations stipulate a permanent monitoring of gas leakage which is done with gas density monitors or gas sensors.
Challenges and impacts for maximum safety and accuracy
Most current conduction parts of high voltage switchgear, circuit breakers and transmission lines are mounted in pressure compartments filled with efficient insulation gases. Sulphur hexafluoride SF6 gas is commonly used. Alternative insulation-gas mixtures, that are less harmful to the climate, steadily grow in market share. The insulation strengths of these gases depend basically on the gas density. As the dielectric strength capability of gas-insulated systems is obtained by the gas density, these compartments are filled to several hundred kPa pressure to prevent internal arcing and short circuits even over short distances.
Gas density monitoring plays a key role in plant availability and safety
The operational reliability and safety of high-voltage gear is only guaranteed when the appropriate level of gas density is maintained within the compartments. Leakage would compromise the safety of the switchgear and violate environmental regulations. SF6 is a strong greenhouse gas and must therefore not leak into the environment. Strict regulations regarding SF6 emissions (e.g. F-gas Regulation 517/2014) must be met and stipulate a permanent monitoring of gas leakage. This is done with gas density monitors or gas sensors to trigger safety related alarms or switching processes and to transmit the status to a data network.
Therefore, continuous density measurement adds several advantages to monitoring of safety alarm trigger points. Real time data allows analysis of the operational availability of the plant and the implementation of inspection windows or predictive maintenance measures.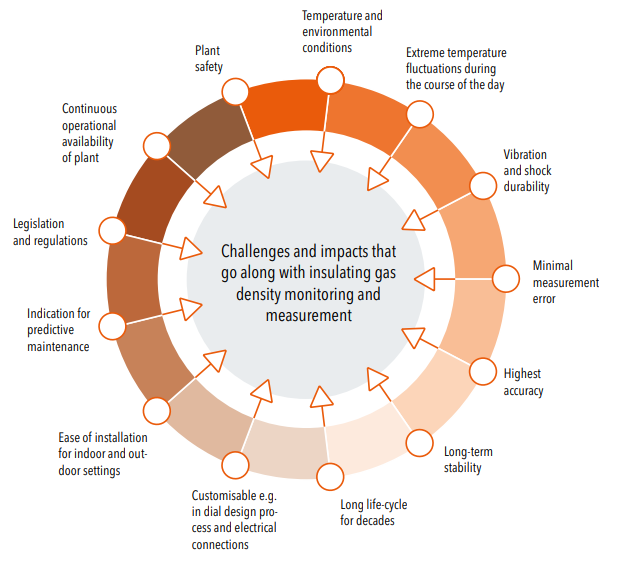 Highest environmental resistance required
Gas-insulated systems are often installed outdoors. Temperatures between –40°C and +50°C are quite common. In arctic climate zones even temperatures down to –60°C are imposed on the equipment. In addition massive temperature fluctuations, even between day and night, plant shock and vibration have an impact on density monitor and related accessories. However, a long life cycle of density monitoring equipment for several decades is required.
Superior gas density reference chamber and quartz tuning fork principle
Gas density is often indirectly determined by the gas pressure using manometers or pressure sensors. As the pressure in a hermetically closed volume varies enormously with temperature, such devices need temperature compensation, resulting in a source of error. Trafag provides two leading technologies for direct monitoring and measuring of insulating gas density offering the most reliable solutions on the market. Mechanical monitors determine the gas density directly by the reference chamber principle. Gas density sensors employ the electronic quartz tuning fork technology to measure density directly. Both technologies are combined in Trafag's hybrid density monitors.
Typical applications for SF6 and alternative insulating gas monitoring
Gas-insulated switchgear (GIS) and switching stations

Circuit breakers (generator, live and dead tank)

Gas insulated transmission lines (GIL)

Gas insulated transformers (GIT)

Do you want to read more? Please download our Gas density Broschure or contact us.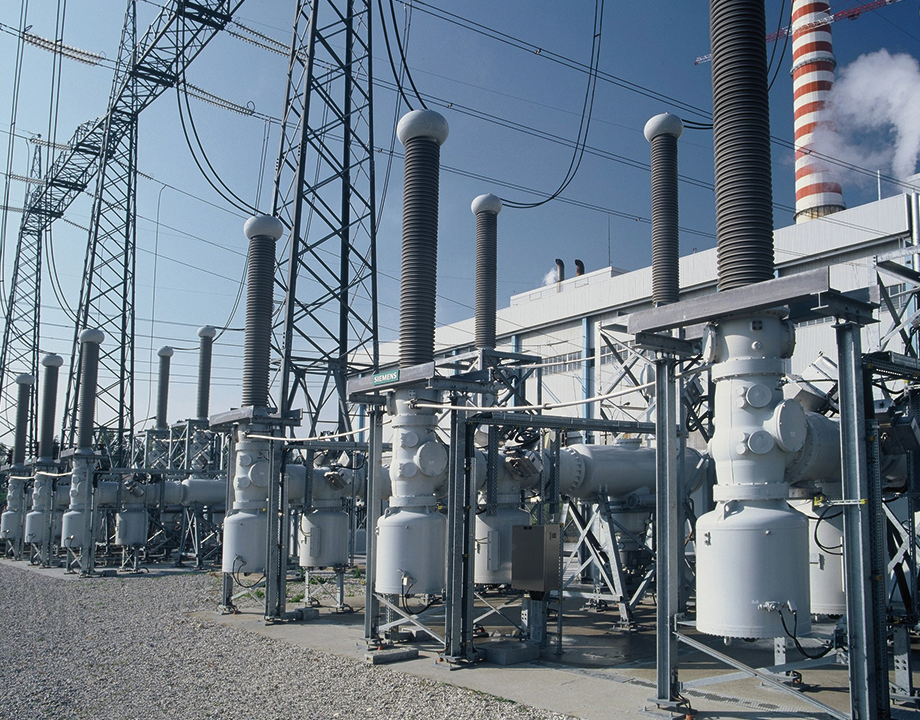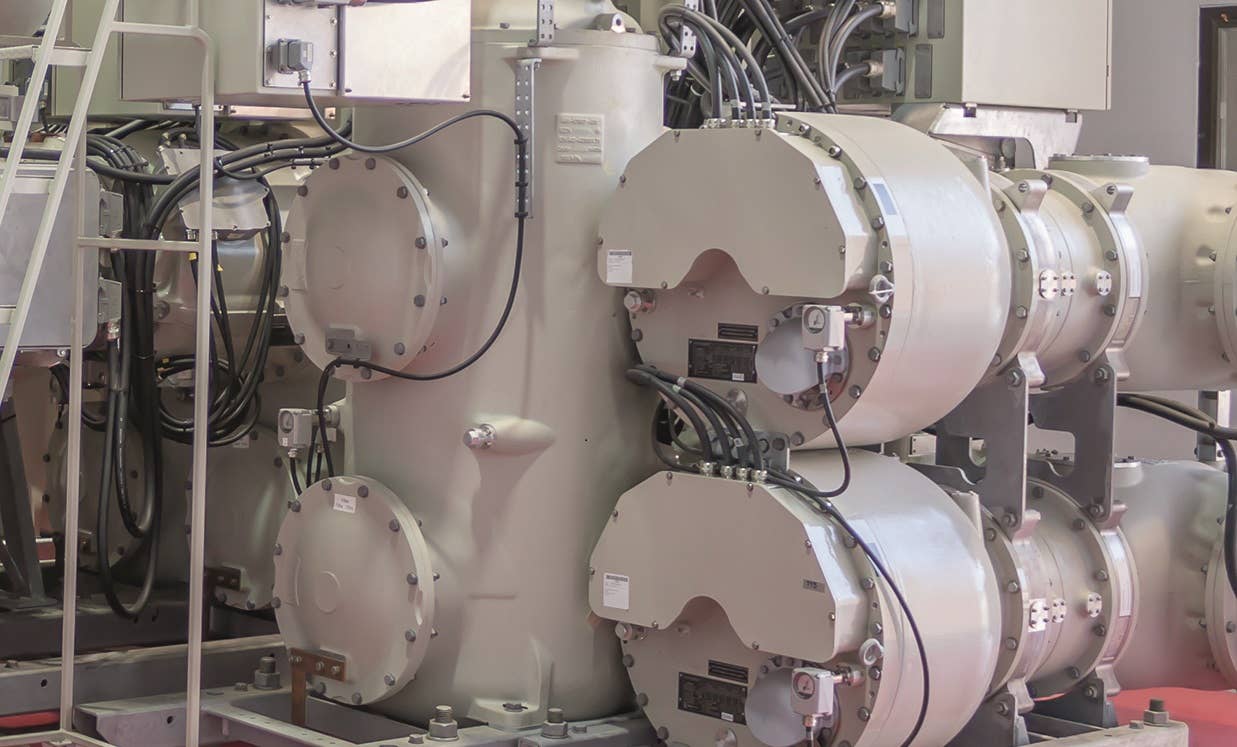 Advanced filters
Shopping Options
Show advanced filter