Innovation, reliability, quality
Trafag is one of the world's leading suppliers of high-quality sensors and monitoring devices for pressure, temperature and SF6 gas density. In addition to a wide range of standardised, configurable products, Trafag also develops tailored solutions for OEM customers. Trafag's pressure transmitters, pressure switches, temperature transmitters and thermostats are used in shipbuilding, hydraulics, the railway industry, large engines, zones at risk of explosions (EX), water treatment systems, test benches, and more. The SF6 gas density sensors and SF6 gas density monitors are used for high- and medium voltage switchgears.
Trafag was founded in 1942 and is based in Switzerland. The company has an extensive distribution and service network in over 40 countries worldwide. This enables the company to provide individualised, competent customer support and guarantees fast service. High-performance development and production departments not only guarantee the fast and reliable delivery of our high-quality and high-precision products, but also ensure that customisations can be implemented in no time at all.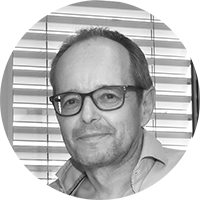 «As CEO, I am proud to lead a powerful and innovative SME such as Trafag, which helps customers to solve their technical measurement problems. In addition, it is advantageous that Trafag is a family-owned company and therefore independent: This means that the entire development of the company can be planned in the long time and in a sustainable manner.»
Dr. Dieter Zeisel | CEO Trafag
---
Trafag - our qualities
Competent and customer-oriented
Technological prowess, manufacturing expertise and a customer-oriented outlook form the three cornerstones of the independent Trafag company.  Trafag is headquartered in Bubikon, Switzerland and has grown to more than 350 employees. A fifth of its employees in Switzerland are involved in the fields of research and development, production technology or applications engineering.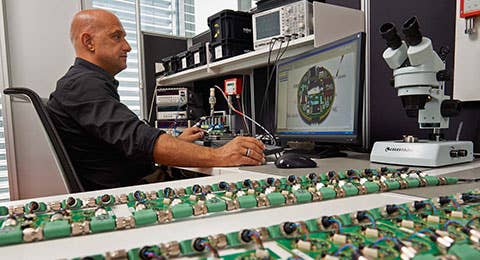 Application and solution-oriented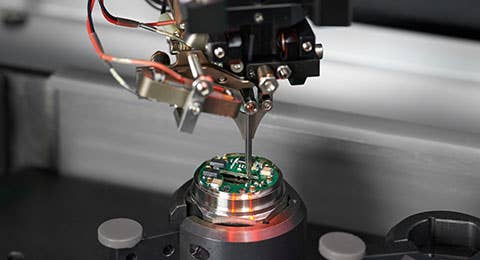 The direct availability of these resources enables Trafag to be extremely flexible in the areas of development and production as well as in its perception and implementation of customer requirements. Thanks to modular engineering, Trafag is able to efficiently adapt its standard products to the specific needs of customers and to develop special OEM solutions.
Market-oriented and always within reach
Trafag maintains an active presence in over 40 countries. A great number of customers in wide-ranging industrial sectors such as mechanical engineering, hydraulics, engine manufacturing, shipbuilding, railway technology or high-voltage technology appreciate the cooperation offered by our technically competent customer advisory service.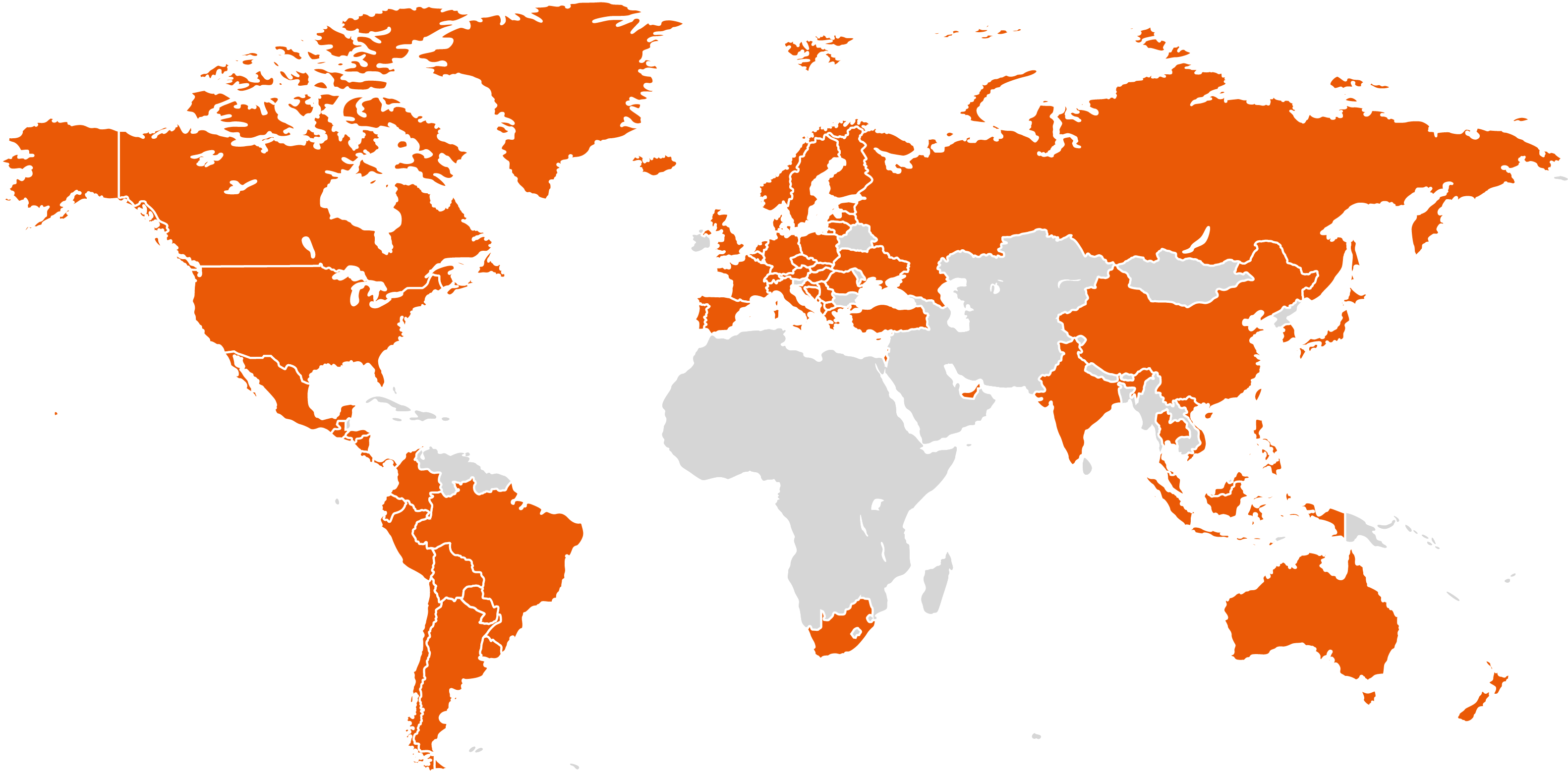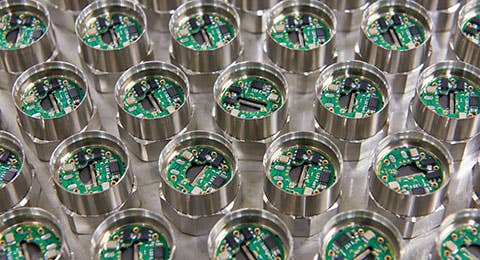 The ability to produce and manufacture its strategically important components in-house means that Trafag can both mass-produce and manufacture on a small scale at short notice. Rigorous quality management in accordance with ISO 9001, state of the art production facilities under clean room conditions and stringently monitored production processes ensure that Trafag meets the highest quality demands.
---
History
Trafag – an eventful story of success
Trafag was established in 1942 as a family business, initially manufacturing transformers. Over the years, Trafag developed, produced and sold mechanical regulators for pressure and temperature with thermostats and pressure switches. At the same time, the sales network was steadily expanded with distributors and subsidiaries. The step towards developing and producing pressure transmitters was made possible by the in-house development and production of sensor membranes. For the monitoring of gas density in high- and medium-voltage systems, mechanically functioning gas density monitors were added first, followed by gas density sensors. With the development of its own ASIC microchip for sensors and investments in the magnetic field technology, Trafag can rightly call itself a high-tech sensor company and is successfully positioning itself as such on the international market – and has done so for more than three-quarters of a century.



---
More locations
International production sites
In addition to the establishment of sales and distribution, investments were also made in the production sites. With the GfS Gesellschaft für Sensorik GmbH in Villingen-Schwenningen, Germany, expertise is channelled into Trafag AG: the company specialises in the physical processes of thin-film coating for steel sensor membranes, thick film on ceramic as well as in the production of nickel RTD temperature sensors. For over 30  years, pressure sensors have now been produced by GfS for Trafag AG.
At «Trafag spol. s.r.o.», the Trafag plant in Tachov, Czech Republic, thermostats and mechanical pressure switches as well as components for electronic pressure gauges and gas density controllers have been manufactured since 2008. Here, the steel sensor membranes of the Trafag pressure transmitters are turned precisely on complex geometries to thousandths of a millimetre.
Trafag Controls India Pvt Ltd. in Gurgaon, India, produces thermostats and pressure switches for the Indian market. Before Trafag Controls India was founded in 2006, the former company, Varma Trafag Instruments Ltd., had already been producing Trafag devices under licence for the local market since 1984.
International R&D centers
The centre of the development activities for the entire Trafag Group is based in Bubikon, Switzerland. A diverse team consisting of engineers, technicians and scientists conducts research in core technologies and develops products for temperature, pressure and gas density measurement and monitoring. Even the manufacturing processes and necessary means of production, which are core elements for the unique quality and reliability of Trafag products, are developed here. Customer projects are also supervised from here and the necessary processes for production are defined and developed.
At Trafag GmbH in Unterensingen, Germany, products based on the magnetic field principle are developed and predominantly used for force and torque measurement. The corresponding customer projects are supervised from here and the necessary processes for production are defined and developed. At the Competence Centre for Embedded Magnetic Sensors (EMS) in Öhringen, Germany, a team of specialists is researching and developing function modules, on which the magnetic field-based sensors developed in Unterensingen are based.
Trafag India already started adapting Trafag products for the local market at an early stage and primarily for the local production and purchase of components from India. The expertise developed over the years results in the first mechanical pressure switch in 2016, which is developed in India and brought onto the market.
International Sales Companies
More than 60 years ago, Trafag AG, together with the Motoco company in Germany, began penetrating international markets. As the demand for thermostats, pressure switches and electronic pressure transmitters was steadily increasing, they collaborated with independent sales representatives and agents. Later, sales subsidiaries were founded as well.
| | |
| --- | --- |
| 1971 | Trafag GmbH, Austria |
| 1994 | Poltraf Sp.z.o.o., as joint venture, Poland |
| 1995 | Trafag S.à r.l., France |
| 1996 | Trafag (UK) Ltd., Great Britain |
| 1996 | Trafag Italia S.p.A., Italy |
| 1997 | Trafag GmbH, Germany |
| 2001 | Trafag spol.s.r.o., Czech Republic |
| 2008 | Trafag Controls India Co. Ltd., India |
| 2014 | Trafag Inc., USA |
| 2014 | Trafag Japan Co. Ltd., Japan |
| 2015 | Trafag España S.L., Spain |
---
Quality
The quality of our products and performances is a key element in the Trafag philosophy and a fundamental pillar of the success and growth over more than seven decades. Besides several supplier awards from our customers - global enterprises and key players in their areas of business - also the certificates and approvals from international societies guarantee the best choice.