IO-Link pressure transmitter – Product announcement
Smallest pressure transmitter with media temperature measurement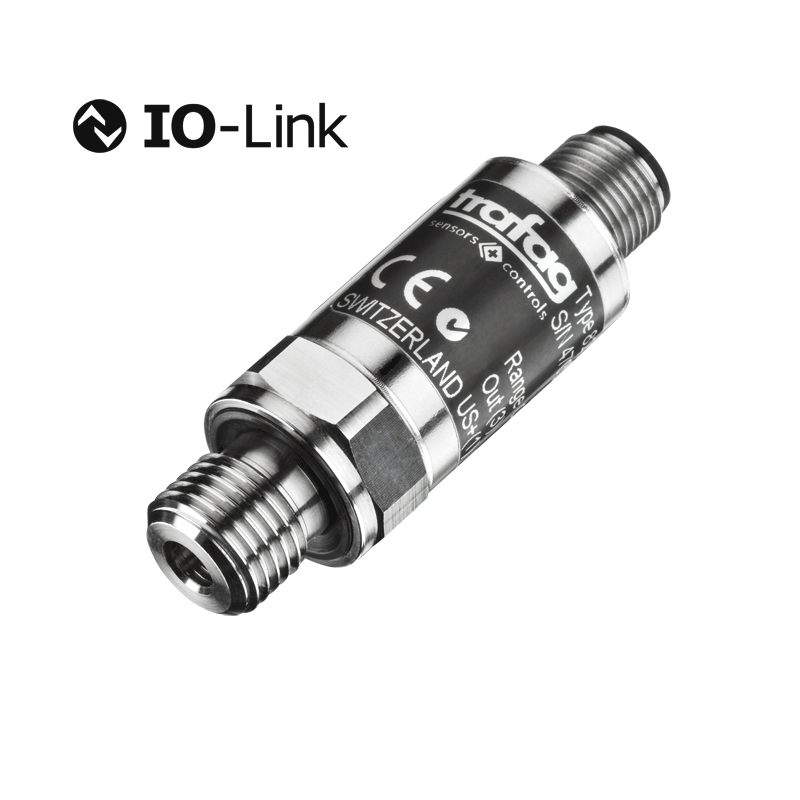 Pressure measuring accuracy 0.3 %, 0.5 %

Media temperature measurement

Excellent long-term stability

COM3, min. process cycle time 1 ms

2 Switching outputs PNP/NPN configurable

Optional: 5-fold overpressure resistance
Flush-membrane pressure transmitter with media temperature measurement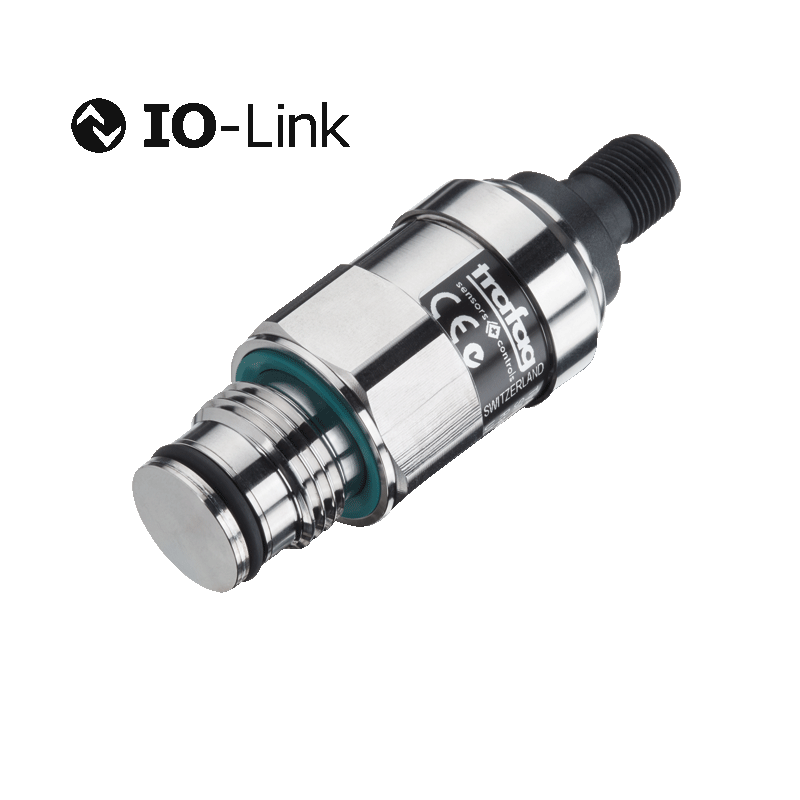 Flush membrane with smooth and plain surface, Duplex steel 1.4462

Media temperature measurement

Completely welded sensor system

Excellent long-term stability

COM3, min. process cycle time 1 ms

2 Switching outputs PNP/NPN configurable
You have questions about these products? Do you want to learn more about IO-Link?
Our experts will be happy to support you.
Find here your closest Trafag sales company or distributor.
IO-Link – the digital communication interface
What is IO-Link and its features?
IO-Link is an established digital communication standard for smart sensors and actuators in various applications. As an open standard according to IEC 61131-9, IO-Link is a fieldbus independent technology for point-to-point communication. With its simple connection and standardization of communication as well as integrated intelligence, IO Link offers users supporting functions for system integration, operation, service and maintenance.
The distribution of IO-Link is growing continuously, and the advantages of IO-Link are appreciated.
Simple and efficient system integration and commissioning with parameterization by the IO-Link master

Reduced costs and simplest standardized wiring due to unshielded three-core cables

Error reduction through digital signal transmission

Diagnostic information to support service and maintenance

Easy device replacement through automated storage of parameters

Backward compatible with conventional digital sensors through SIO PNP and NPN