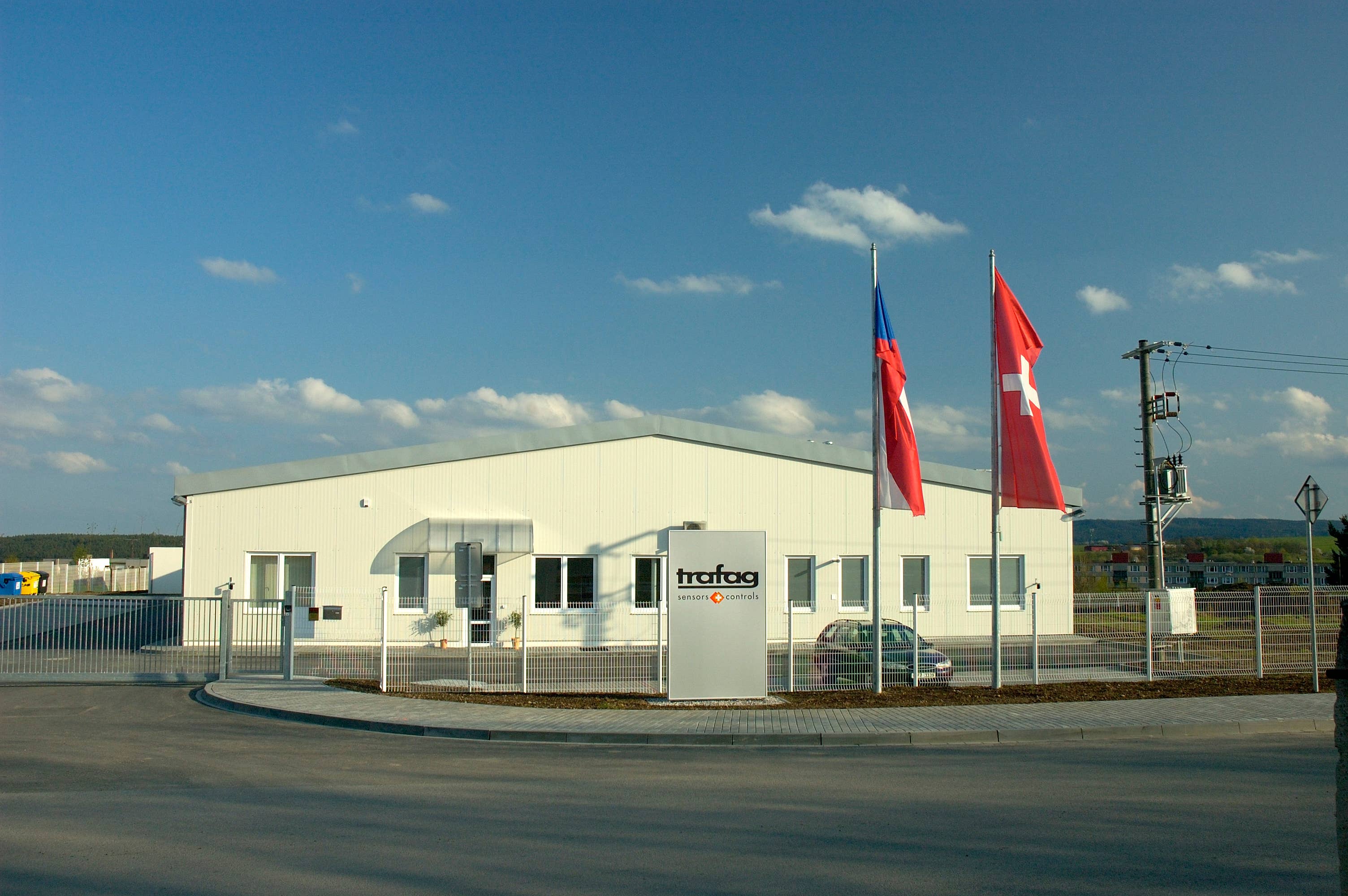 The Trafag subsidiary in Tachov celebrates its 20th anniversary
What started with a small and modest production 20 years ago in the premises of a technical school in Tachov/Czech Republic, developed into an efficient, reliable production plant for Trafag AG. Finished products, assemblies and components are manufactured here.
20 years ago, the production resources at the then headquarters of Trafag AG in Männedorf/Switzerland were so stretched due to the strong growth of the company that Robert Pfrunder, current Chairman of the Board of Directors of Trafag AG, was looking for new production capacities. He found what he was looking for in Tachov: "It was a stroke of luck. With Mrs. Janzova and Mr. Hübschmann, we were able to get committed specialists with the appropriate know-how on board." Shortly afterwards, in July 2001, production of the mechanical thermostats and pressostats began with twelve employees.
Soon, the company reached the limits of its capacity in the rented premises. The new building in 2007 and the ISO 9001 certification two years later were important stages in the development of the production site in Tachov.
Not only are the process flows continuously optimised, but the production facilities are also constantly renewed and further developed in order to increase efficiency. Armin Güntensperger, Purchasing Manager at Trafag AG: "The 53 employees at the site now produce Trafag thermostats and pressostats. In addition, a large number of cable and assembly modules are produced, such as the demanding density monitor modules, for which laser welding is used and, for quality assurance purposes, leak detection is carried out with helium. Steel diaphragms are manufactured in large numbers on precise and highly productive CNC machines." "Further investments will continue to be made in the Tachov site in the future. Because only in this way can Trafag continue to manufacture high-quality products with short delivery times," continues Dieter Zeisel, CEO of Trafag AG.